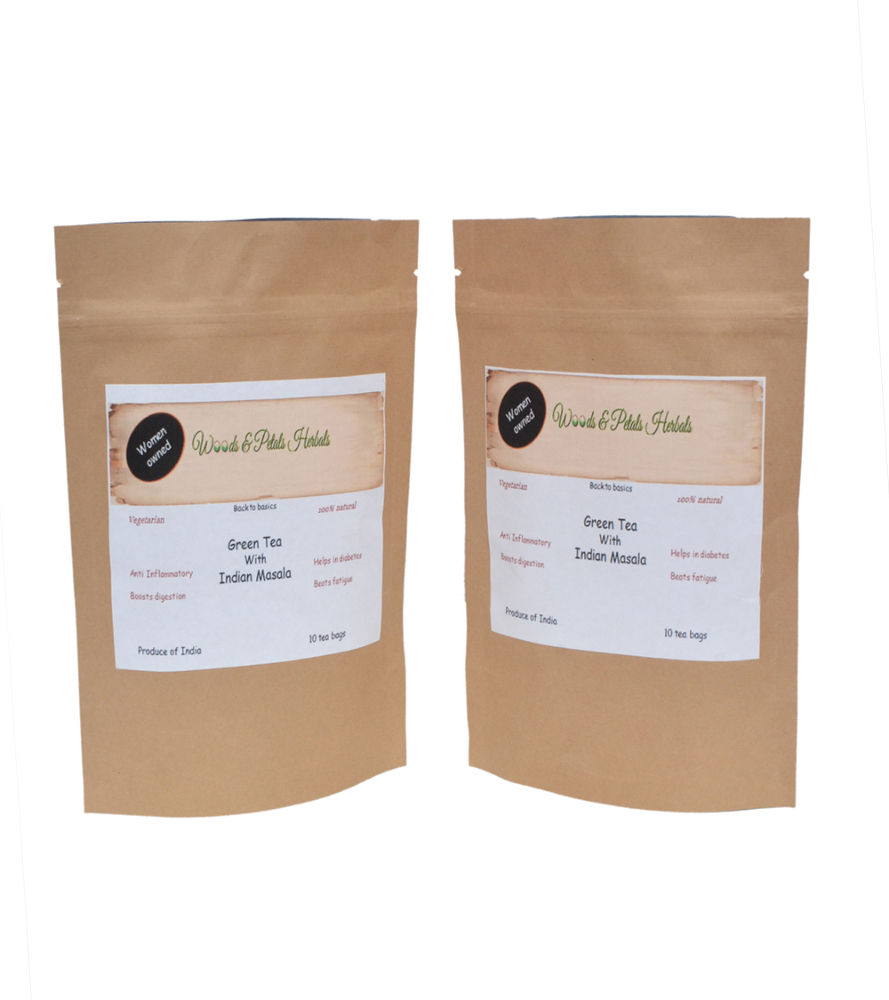 Green tea blended with exotic aromatic whole spices like cardamom, cinnamon, cloves, dry ginger and bay leaves gives warmth with various health benefits. Reducing carbon foot print. Hygienically packed in biodegradable packs with zip lock for minimum loss of delicate aroma. Easy and convenient to use. Can be tucked into your bag and taken to work or elsewhere.

Features : Most of our teas are sourced from small and marginal tea growers who strive to cultivate environmentally sustainable tea. We bring Premium quality teas to you. Natural green tea blended with exotic Indian whole spices.

Benefits : Apart from the well known benefits of green tea , the exotic blend of aromatic whole spices provide various health benefits. It has anti inflammatory properties, fights cold and flu and beats fatigue. It also helps to improve digestion and boosts metabolism. Also known to be good against bad cholesterol and helps prevent diabetes.

Ingredients : Green tea with cardamom, nut meg, cinnamon, dry ginger, bay leaf, clove.

Benefits :
1. Place one pyramid in a cup of boiling water. Let it brew.
2. Let the water be infused with the goodness exotic spices.
3. Should be taken without milk or cream. Add honey or sugar as per taste.

Best before 2 years from date of packing.