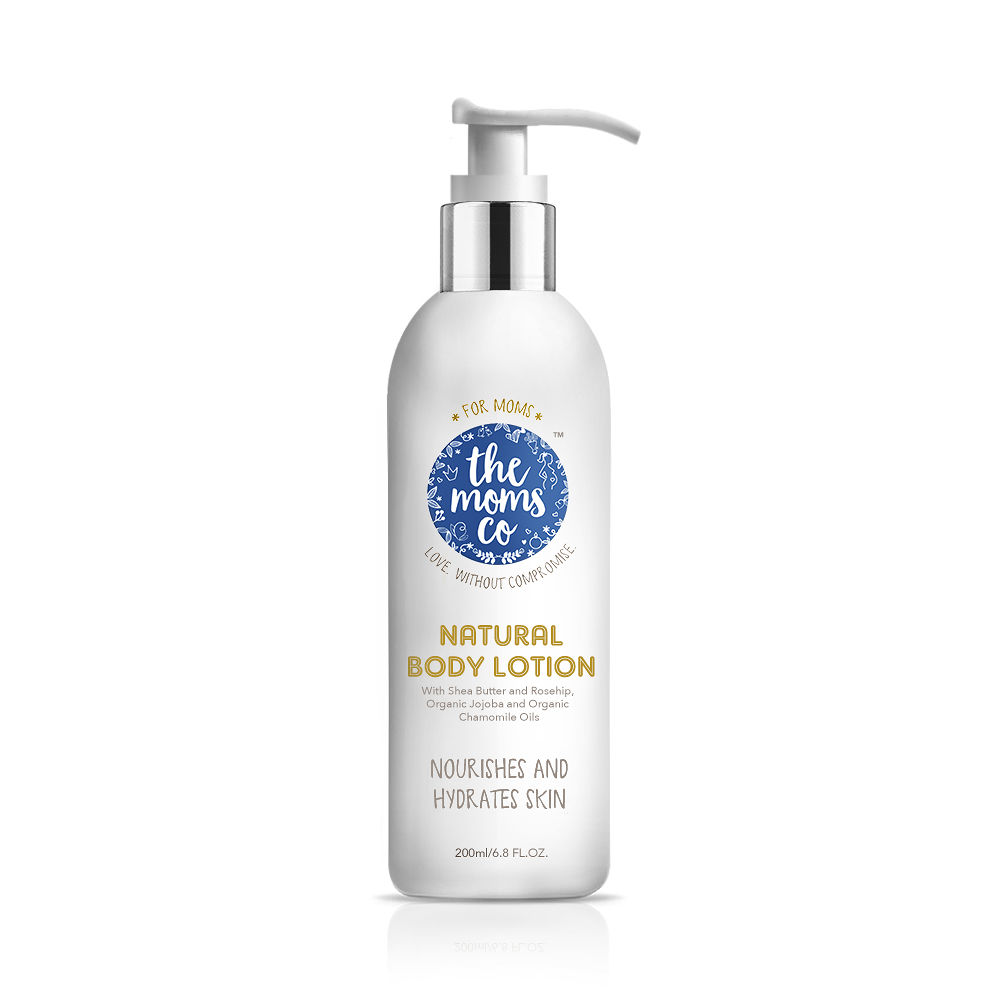 Our Natural Body Lotion is a toxin-free combination of Shea Butter and oils like Rosehip, Organic Chamomile and Organic Jojoba that provide deep nourishment for your overworked body.

What's In

- Shea Butter, Honey Extract and Coconut Oil that soothe and moisturise skin.
- Rosehip Oil, rich in anti-oxidants like Vitamin C and Cartenoids, helps in collagen synthesis.
- Organic Chamomile Oil, a well-known anti-inflammatory helps skin prone to acne or eczema and calms skin irritation.
- Organic Jojoba Oil that helps heal and moisturise skin.
- Natural Vitamin E to repair skin damage.
- Rose Oil helps reduce anxiety and calms the nerves.

What's Out
Sulphate-Free, Paraben-Free and Mineral Oil-Free, our products do not contain any harmful chemicals such as Phenoxyethanol, DEA/TEA, PEGs, and more

Certified Toxin Free and Made Safe by Safe Cosmetics Australia.
Australia Allergy Certified.
Dermatological tested.

DETAILS
Safe For : Pregnancy, Postpartum, Breastfeeding, Baby.

Is it only for moms?
No! Ideal for daily use, our Natural Body Lotion is useful for anyone looking for a rich alternative to mineral oil based lotions.

Size: 200ml / 7 Fl. Oz.

HOW TO USE
Apply this lotion daily, especially after a bath or shower to nourish and moisturize your skin

For best results, use after our Natural Calming Wash or Natural Body Wash'

Age Range: 24 Months

Material : Shea Butter, Honey Extract ,Coconut Oil, Rosehip Oil, Organic Chamomile Oil, Organic Jojoba Oil, Natural Vitamin E, Rose Oil , Vanilla Oil.