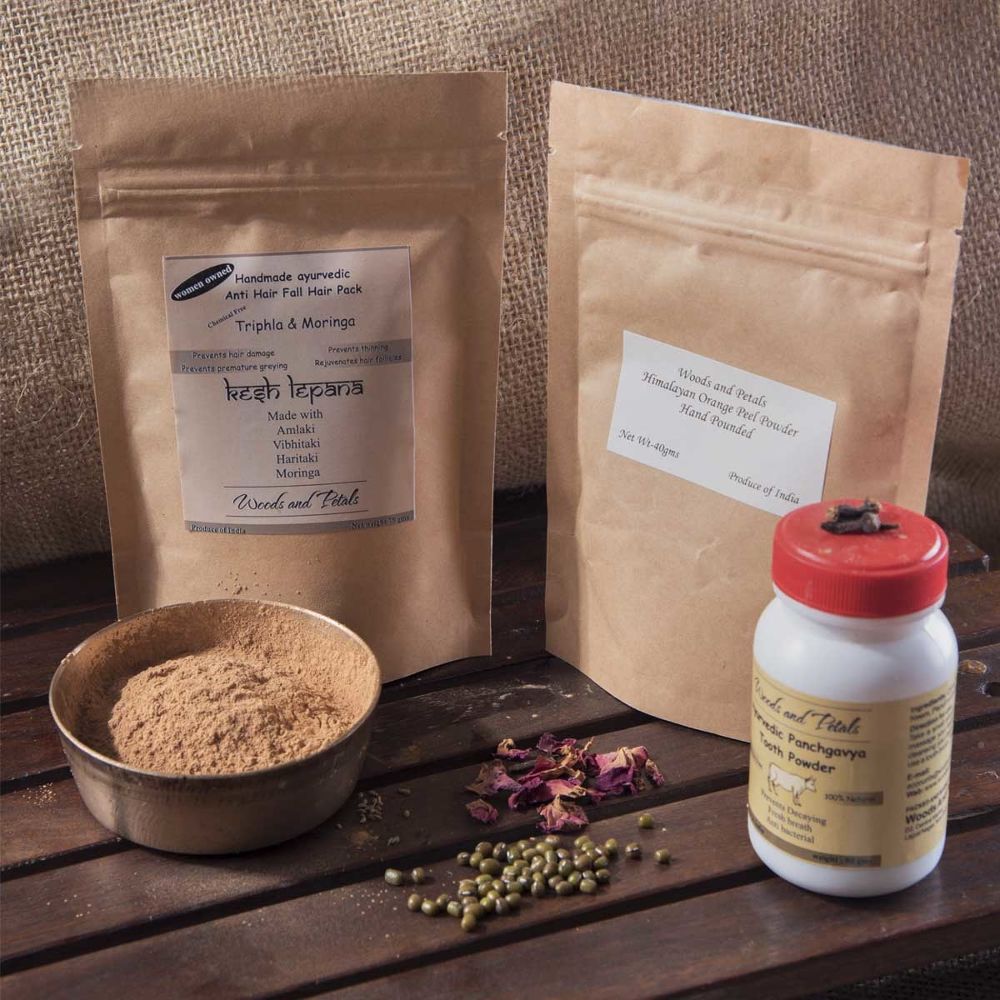 Prepared in a traditional way . Most ingredients have been used in ayurvedic preparation for various body parts since ancient times. These are natural ingredients which are non toxic and skin friendly.

Ingredients:
Himalayan Hand Pounded Orange Peel Powder , HAIR PACK - Moringa leaves , Haritaki , Vibhitaki , Amla TOOTH POWDER - Clove (laung), Mint ( pudina ), Indian Gooseberry (amla) , Harde (haritaki ) , Belliric Myrobalan (vibhitaki ) , gomaye charcoal , Caraway ( kala zeera ) , Camphor ( kapur ) , 5 salts , Neem , Peepul rool extracts, Eucalyptus oil ( nilgiri oil ), Apamarg root (chirchita )

Natural/Ayurveda:
Ayurveda

Best Before (Expiry Date):
2 years from the date of manufacturing

Dosage/Directions To Use:
Directions for use : Mix orange peel powder with multani mitti for oily skin or with honey for dry skin. Apply on face and wash of after 25 mins . Hair pack - Mix with water to form a smooth paste. Apply on scalp and hair and leave for 30 mins . Rinse well. Tooth powder - Take a small amount of powder in the palm of your hand . Use your middle finger to cleanse and massage your teeth and gums . Middle finger corresponds to akash tatva. It should be used for cleansing your teeth. You can also make a paste with some coconut oil. Alternatively you can also use a toothbrush. This powder can be used for gargle too.

Gender:
Unisex

Cautions/Warnings (if any):
Please check the product to make sure you are not allergic to the product.