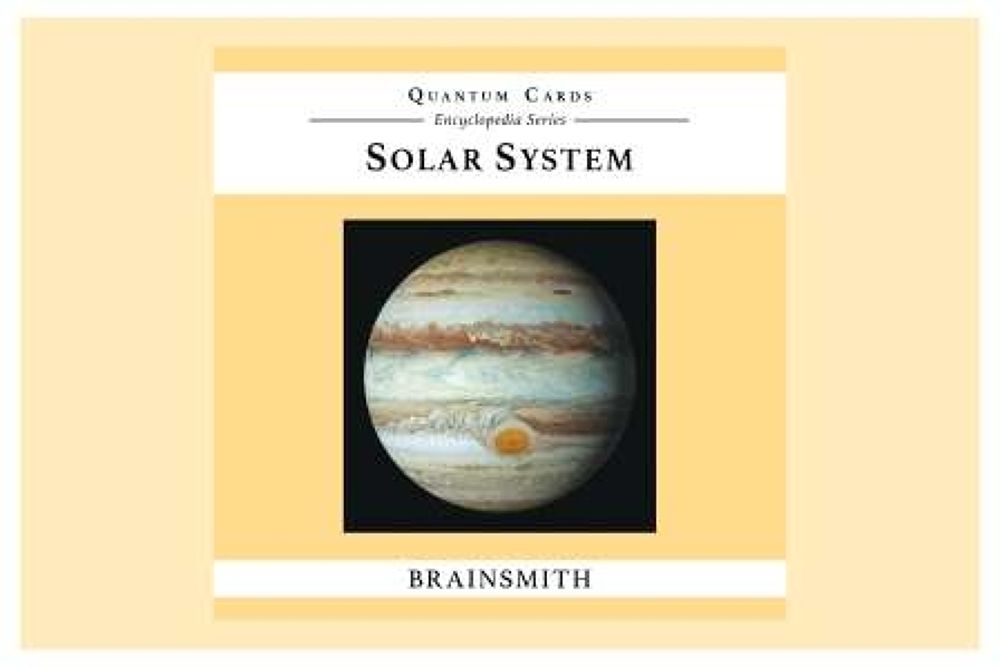 A Solar System is a star (yes, a star) and all of the objects that travel around it - Planets, Moons, Comets, Asteroids and Meteoroids. The solar system is a part of the Milky Way which also comprises of tens of billions of other solar systems. Our solar system consists of the sun (our star) and everything that orbits around it - our planets and moons, dwarf planets, comets, asteroids and countless particles of debris.

Key Learning Outcomes :
- Visual and Auditory Sensory Development
- Accumulation of Encyclopaedic Knowledge
- Strengthens Parent and Child Bonding
- Hand-Painted Illustrations, Research Based Product

The Solar System set has the following ten encyclopedic cards:
1. Sun
2. Mercury
3. Venus
4. Earth
5. Mars
6. Jupiter
7. Saturn
8. Uranus
9. Neptune
10. Pluto

Each card has a hand-painted illustration on the front and encyclopedic facts about it on the back.