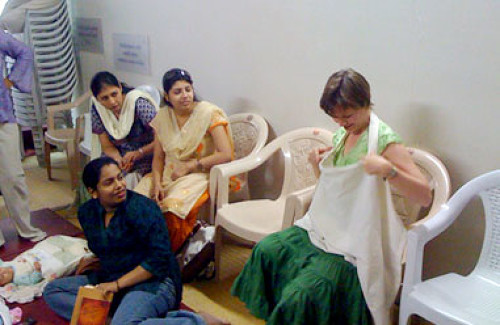 Breastfeeeding And Baby Care Programme
OUT OF STOCK
Key Features
It's a couple session
1 session of 3.5 hours is conducted
Key Features
It's a couple session
1 session of 3.5 hours is conducted
Overview
This package includes:

1 session of 3.5 hours conducted on the same day inclusive of topics which are Importance of breastfeeding, when and how to initiate breastfeeding, various positions and latching techniques and tips to manage breastfeeding at the hospital, at home and thereafter, various problems faced by moms of today and their quick solutions so as to have a good start to breastfeeding, recommendations for working moms and how to continue breastfeeding, care of the newborn, various commonly seen illnesses and their quick home remedies, massaging, swaddling, bathing, clothing of the baby, general care of the baby till baby turns 6-10 months old.

This session is conducted by Dr. Nirali Shah – Consulting Homoeopath, Lactation Counsellor at Fit for Birth.

* It's a couple session, however any 2 people are allowed with you.

* It is recommended that you enroll for this session when you are in the 32nd – 34th week of

Pregnancy or later. * Fees – Rs. 5000/-.

Please note – * At the end of the session, handouts and notes will be provided.

*One to one consultation (30-45 minutes) with the Lactation Counsellor will be inclusive of the fees you pay after birth.

This consultation will happen only and only at the clinic.

* This session can be attended in Group or individual. Individual session.

* The schedule for the program is at the end of the document.